50 Ways We Fake Maturity
and how they can keep us from growing up.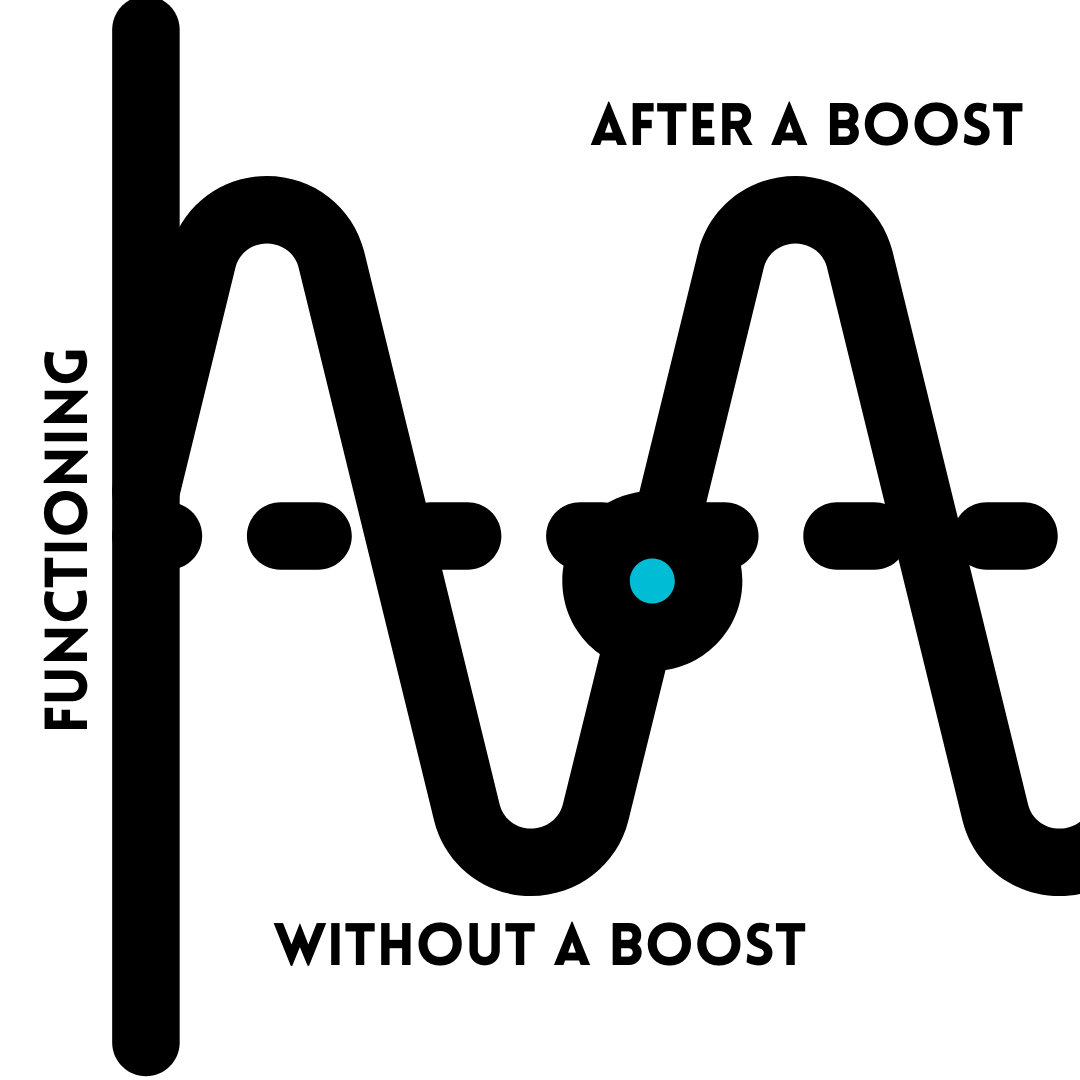 Lately I've been thinking about how difficult it is to assess a person's level of maturity. 2020 has been a lesson in what happens when you dial up the stress and take away all of the relationships and other variables that tend boost our functioning and self-esteem. For many of us, our capacity to think, solve problems, and direct our lives has taken a nosedive in this more anxious, more isolated pandemic world.
How people react to us affects so much of our functioning.  If you don't believe me, how productive are you after you get a mean email or a positive one? How well do you perform when your boss praises you, or after your team wins the championship? Some people are energized by conflict, and others function better when they're far away from the drama. Regardless, these are all external variables—they have little to do with "self."
Our pseudo-self (a Bowen theory term for part of us that is changeable due to relationship pressure) can make us appear more mature than we really are. And the functioning of the pseudo-self can be enhanced by a number of boosters that can temporarily make us more capable, less anxious, and generally happier. Do any of these sound familiar to you?
Pseudo-Self Boosters
Being very busy

Living hundreds of miles from your family

Living next door to your family

Relying on a therapist's approval or advice

Having an impressive job title

Getting good grades

Being perceived as apathetic about grades

Receiving attention on social media

Not using social media

Being perceived as a rebel

Being perceived as selfless

Getting constant reassurance from your partner

Having a partner who will take on an undesirable task

Having a partner who will let you control everything

Being picked as the leader

Over-focusing on a child's successes

Over-focusing on a child's struggles

Having a child depend on you

Obsessing over a celebrity or other interest

Avoiding family conflict

Engaging in family conflict

Living in a neighborhood where everyone is like you

Living in a neighborhood where no one is like you

Having friends who share your beliefs

Having friends who disagree with your beliefs

Being the most experienced person in the room

Being the youngest or oldest person in the room

Being the most attractive person in the room

Being the first in your family to accomplish something

Being the first in your family to not do something

Drinking or getting high to feel more social

Needing caffeine to be productive

Achieving a certain weight

Getting married

Getting divorced

Using superstition to make choices

Having a buffer at a social gathering

Converting to a religious group

Leaving a religious group

Needing a friend to worry about

Needing a partner to "fix"

Being seen as a mess

Being seen as unflappable

Playing the peacemaker in a group

Playing the troublemaker in a group

Being seen as a mentor

Getting praise from critics

Having your political candidate or sports team win/lose

Hearing your name was mentioned in a conversation

What else comes to mind? ____________________
The items on this list can make us temporarily stronger, calmer, and more capable. But they don't necessarily make us more mature. None of them are good or bad. It's only human to feel great when someone praises you, or more comfortable when people agree with you. It's just that over-reliance on these boosters can make life feel like a rollercoaster ride of intoxicating highs and excruciating lows. Or like a video game, where we need a certain number of points of approval, attention, or agreement to begin to set goals and go after them.
So what does it look like to get off this rollercoaster, and to work on building a more solid self? I think it looks like making decisions that are guided by your values, beliefs, and principles, instead of decisions that are guided by relationship pressure (aka those pseudo-self boosters). This requires you to:
A)    Know what you believe, what you want, and who you're trying to be.
B)    Put that thinking into action, especially in emotionally intense situations where others might disapprove.
So if you're an overachieving student, who would you like to be when you get a C? If you and your spouse love focusing on your kid, what do you want your marriage to be like when the kid moves out? If you love to drink at social gatherings, how do you want to relate to people when there is not a drop of alcohol in sight?
These are the moments where the self can shrink back, or it can step forward and learn to dance with the anxiety of progress. This is when we are challenged to use our internal navigation system to find a way forward, instead of relying on a nod or a frown from the audience.
As long as you're breathing, you're going to borrow a little bit of confidence, calmness, and capability from what's around you. And there's nothing wrong with that. But consider what it might look like to begin the slow work of learning to define yourself, and be guided by yourself, so you can keep moving forward on the days where there's nothing you can borrow from others.
News from Kathleen
Recently I had the pleasure of chatting with Rev. Dr. Andy Burnette on his podcast, The Long Haul. We talked about Bowen theory, navigating holiday drama with family, & not letting social media manipulate our brains.
 Read my latest essays at Medium's Forge Magazine:
Want me to speak to your group? I've been doing a lot of presentations on managing anxiety during the pandemic.  Contact me for presentation options.
Buy my book Everything Isn't Terrible from Amazon, Barnes and Noble, Indiebound, or anywhere you buy books!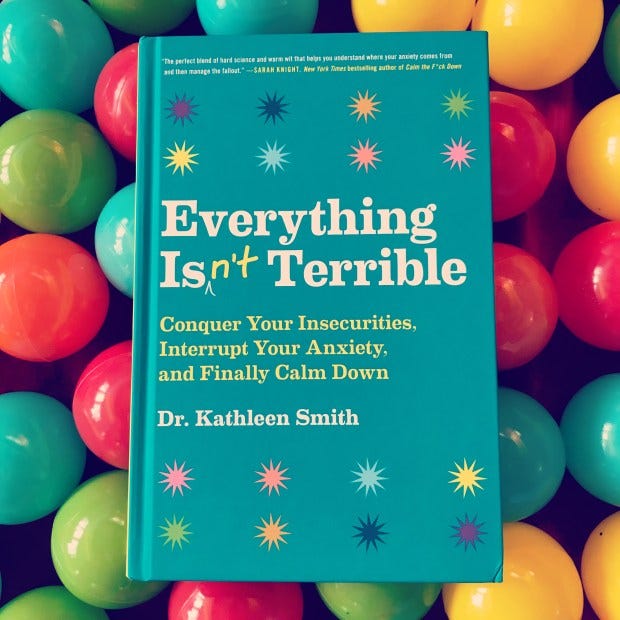 Get a free Anxiety Journal - Calming Down & Growing Up: A 30 Day Anxiety Journal includes thirty daily prompts to help you reflect on and respond to your anxious behaviors. To receive a copy, submit a copy of your receipt for my book at the Hachette page. Or you can email me.
Check out my website for past newsletters about anxiety and relationships. Follow me on Twitter, Facebook, or Instagram, or email me if you have questions about my therapy practice in Washington, DC. Visit the Bowen Center's website to learn more about Bowen theory, as well their conferences and training programs.